Summer is just around the corner in Monroe, GA. Sweltering heat and surging temperatures mean you'll be running your AC unit more to regulate the internal climate in your home. You'll want to make sure your HVAC is functional and able to keep you cool. But how do you know whether your unit needs some repairs?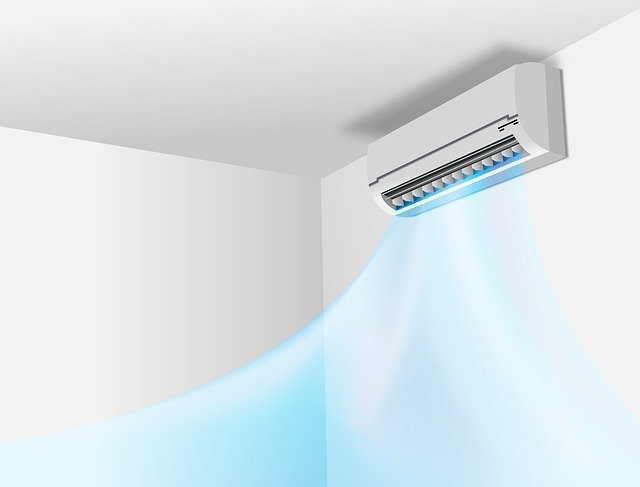 Signs Your Air Conditioning System Needs Repair
Some signs are pretty obvious, while others may take a trained eye to spot them. If you notice any of these signs, time's up to schedule an air conditioning repair with our experts.
Warm Air
Is warm or hot air blowing out of your vents? Check the thermostat to ensure it's set to cooling mode. Ideally, the thermostat temperature should be lower than the indoor. If warm air still blows out of the vent, the problem could be a compressor issue or an obstruction to the airflow.
At Paul's Heating and Air, we recommend that you leave HVAC repairs to experts instead of attempting DIY. Your home's cooling depends on your AC. If the air conditioning system is faulty or the calibration is wrong, the indoor climate will be unbearable.
Insufficient Airflow
The fan, which usually sends cool air through the ducts, is vulnerable to various issues that can drastically reduce airflow, including clogged filters, faulty fan control, and a broken blower motor. Limited airflow is an indication that your AC unit isn't working efficiently or a blockage is stopping airflow from circulating through the ductwork. If your home is constantly plagued by insufficient airflow, your AC repair specialist may recommend that you get an energy-recovery ventilator to give your system a boost. This component will facilitate the exchange of stale indoor air with fresh air whenever your unit cycles. It will also ensure your home gets the right airflow and cooling power where it's needed.
Thermostat
Sometimes your HVAC unit isn't the problem, but the thermostat settings. A setting of 70 and an indoor temperature off by tens of degrees is something you'll pick out fast. Variations in temperature from room to room may not be obvious. Your HVAC technician can confirm or rule out this in less than a minute.
Frequent Cycles
A healthy air conditioner will go through routing cooling cycles, regardless of the prevailing weather. While you can expect your AC unit to turn on frequently on hotter days, it shouldn't turn on and off constantly. Contact your HVAC professional to check your system if cycling becomes a problem. A simple tune-up may resolve the constant cycling. But also take that as a cue to get a new air conditioner.
Water Leaks
Your AC unit uses a refrigerant to cool down your home and may produce condensation as it runs. None of these liquids should build up or leak into your home. Water ponding or an active leak near your AC is a telling sign that something is off with your air conditioner. Don't buy time or out of an ac repair. Leaks can worsen and lead to serious problems that could damage your home.
High Humidity
Your air conditioner should stay dry always, or mold and mildew could sprout in your system and spread within your home. If you spot a leak, the problem could be a clog or a broken condensate drain. Act fast before the problem gets out of hand.
In summer and spring, you can expect sticky outdoor weather. But no one wants to experience a surge in indoor humidity. Your AC unit should regulate humidity levels automatically. If your cooling appliance can't maintain moisture within a comfortable range, time might be up for an AC repair. Your HVAC technician will diagnose the problem and tell you whether a simple re-calibration will solve the problem or a dehumidifier replacement is long overdue.
Nasty Odors
Unpleasant smells or odors from your HVAC system indicate that your AC unit might be due for repairs. Deal with the smell sooner, or the problem will persist. If you pick out funny, odd smells from your HVAC system, contact your HVAC company for AC repairs. A quick diagnostic check can reveal whether your system needs a tune-up, thorough cleaning, or an advanced solution. Try using UV lamps to avoid stubborn microbial growth within your air conditioner. Duct cleaning might also help eradicate nasty smells that emanate from the ductwork.
Unusual Noises
Air conditioning systems are designed to run quietly and make a low hum as they start and shut down. Loud, sudden, or abnormal sounds, especially grinding, screeching, or rattling – can signal something is wrong with your unit. Loose belts, debris build-up, and broken components might be the culprits. Sounds won't go away on their own. Contact your local HVAC repair technician to check your system to avoid further damage. A professional tune-up might help fix the problem. Our experts can troubleshoot the problem and recommend the best fix to keep your home cool and comfortable year-round.
Higher energy bills
Your AC conditioner is among the primary consumers of energy at home. And utility bills often fluctuate by a couple of dollars from month to month. An unexpected surge in energy bills indicates your AC unit isn't running efficiently. If your AC was working fine last summer, but this year's bills have spiked for no particular reason, take it as a cue to contact your HVAC technician to investigate the appliance.
Have a Faulty Central Central Air Conditioner? Contact Our AC Repair Experts
Like your car air conditioning system, your home's air conditioner works to keep your indoors cool and comfortable. Refrigerant leaks, thermostat issues, a dirty condenser coil, and constrained airflow in the evaporator coil are issues that can get in the way of your AC's performance and cooling efficiency. As part of regular maintenance, we recommend having filters cleaned every three months during the cooling season, and often if you have kids and pets. Also, avoid exposing the condenser unit to dirt.
If you notice problems, arrange air conditioner repairs as problems could snowball into costly AC emergency repairs. Paul's Heating and Air have been fixing central air conditioners for many years and can guarantee your quality repairs. We can troubleshoot and fix common problems such as uneven cooling, poor airflow, short cycling, unusual odors, or freezing up and even perform air filter replacement. Contact your local HVAC expert at (770) 682-9003 to request a free estimate or schedule an AC repair.